Taking a holistic approach to transportation planning improves quality of life and promotes better health for everyone in Central Florida. Transportation professionals work with health, housing, parks and other community areas to create healthy, sustainable, inclusive places. MetroPlan Orlando uses its Health in all Transportation Policies initiative to advance transportation options that improve our quality of life.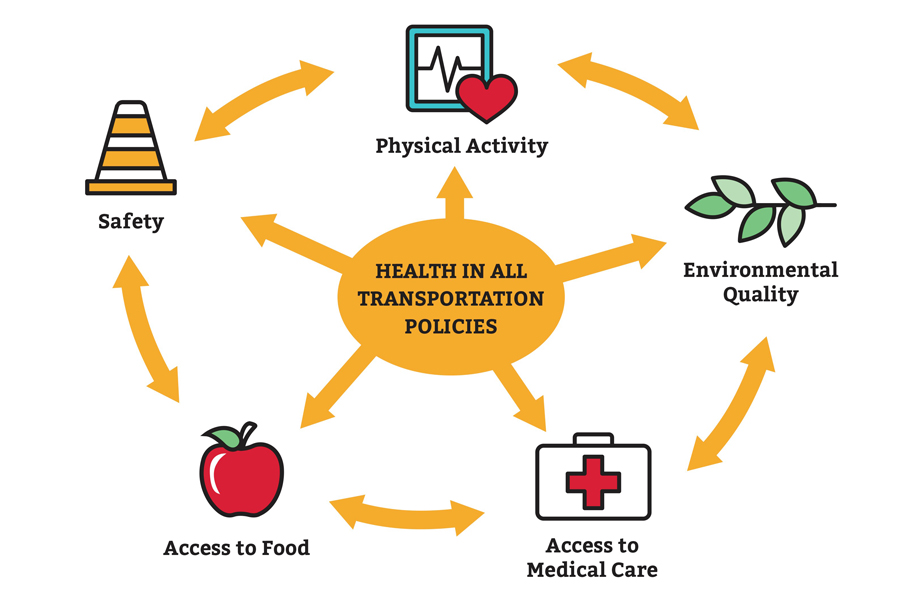 Health Strategic Plan
The Health Strategic Plan provides a framework for understanding connections between transportation and health in Central Florida, guiding MetroPlan Orlando's transportation planning efforts to better improve community health.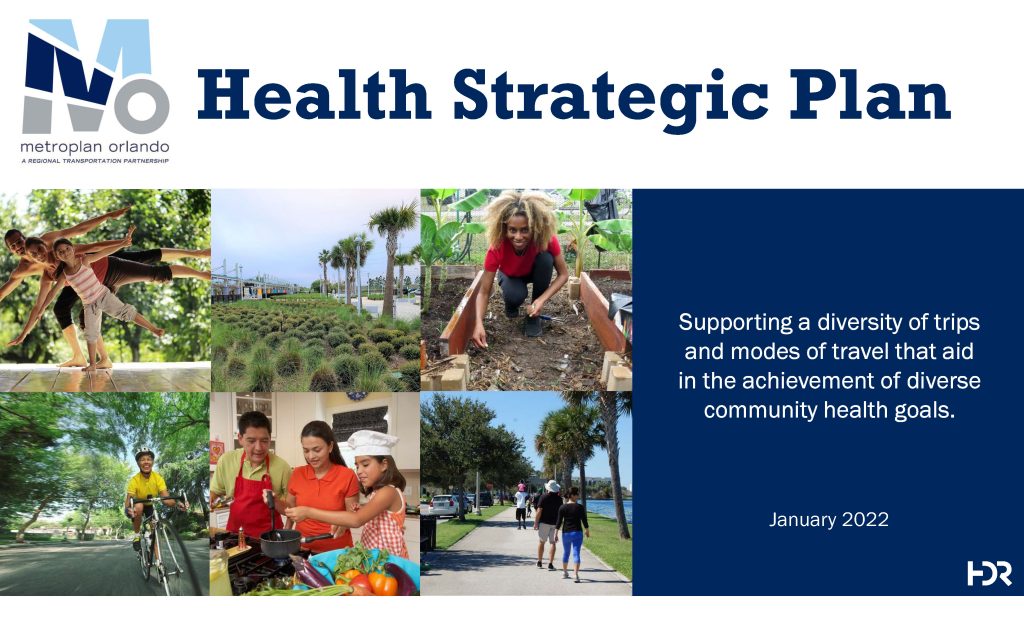 The Health Strategic Plan defines five health-specific strategic goals to incorporate into MetroPlan Orlando's plans and processes, including:
Supporting Healthy Lifestyles
Implementing Healthy Transportation Infrastructure
Providing a Safe Transportation System
Improving Health Care Access through Transportation
Integrating Health Equity into Transportation Planning
Learn more about the Health Strategic Plan and its goals, objectives, strategies, and actions by reading the full plan:
Health Strategic Plan – January 2022
Health & Sustainability White paper series
In 2018, MetroPlan Orlando completed an 18-month applied research project, using the Federal Highway Administration's Infrastructure Voluntary Evaluation Sustainability Tool (INVEST) guidance. The project resulted in the publication of three white papers on housing, funding, and framing the future.
The information in these white papers grew – in part – out of the Transportation Think-In: Making 2045 Healthy, Sustainable, and Resilient. This February 2018 event gathered 60 community leaders from non-transportation fields to talk transportation.
Transportation Think-In Summary Report_FINAL
White Paper #1 – Housing: A primer for transportation professionals in Central Florida – Housing and transportation are often a person's two biggest expenses, yet these sectors usually conduct their work independently. This report discusses how transportation and housing work together now, and transportation's role in Central Florida's current housing issues.
White Paper #2 – Tran$formation: Funding healthy and sustainable transportation options – Transportation funding is inherently complex. This report is a plain language guide for how we fund transportation today and ways we can fund it tomorrow.
White Paper #3 – Framing the Future: Preparing MetroPlan Orlando to enhance Central Florida's quality of life – Healthy communities require collaborative institutions. This report analyzes how MetroPlan Orlando can help improve quality of life in Central Florida.
Current and past work
Health in Corridor Planning
Community Partnerships with a focus on housing and health equity