Every week, 5 people die and 42 people are seriously injured in Central Florida crashes.
The recipe for Central Florida's unsafe traffic conditions began with rapid growth, a history of car-centric development, and high speeds on roads where many people walk, bike and ride public transportation. With one million more people expected by the year 2045, the region's safety will only worsen without significant intervention and investment.
That significant intervention is happening right now with Vision Zero Central Florida, an initiative aimed at eliminating deaths and serious injuries on the transportation system.
Why Is Vision Zero Needed?
In the five-year period from 2016-2020, MetroPlan Orlando's three-county region (Orange, Osceola, Seminole) experienced:
361,633 total crashes
1,396 total deaths
11,053 serious injuries
Crash Trends Heading in the Wrong Direction
There's been an overall upward trend in deaths on the transportation system in the past several years, both locally and nationally. Even one life lost is too many.
Fatal crashes are occurring throughout the region, not just in concentrated locations. Explore crashes near you in our interactive crash data dashboard.
Staying Safe Is More Difficult for People Walking, Biking and People Living in Disadvantaged Communities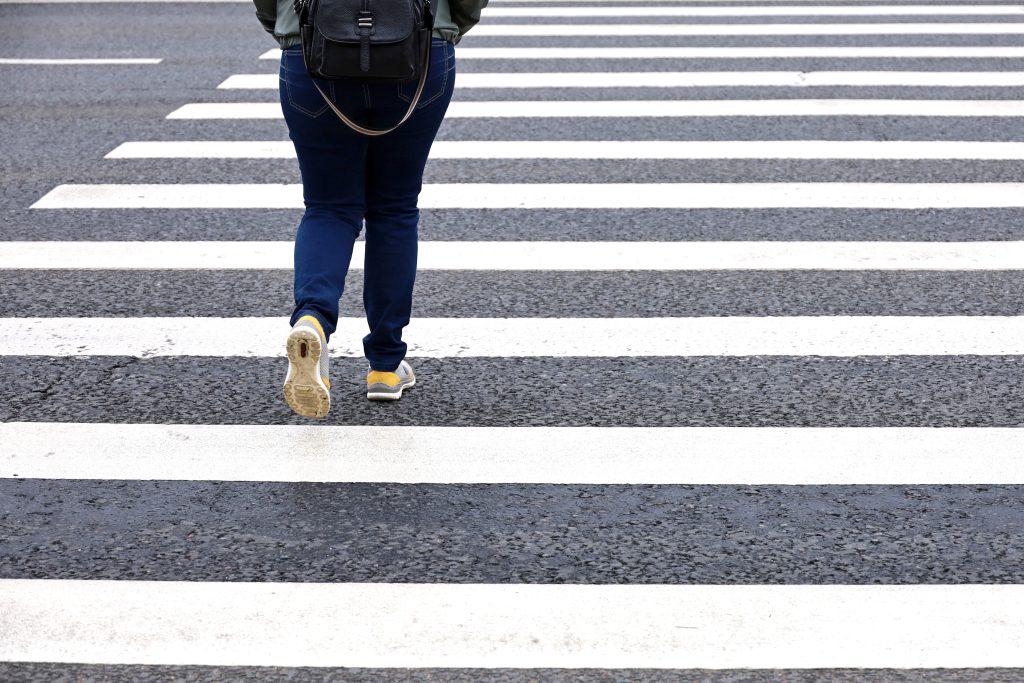 Central Florida's fatal crashes disproportionately burden the most vulnerable among us:
42% of the region's residents live in underserved communities, but 65% of crashes involving death occur in these disadvantaged areas
Only 2% of all crashes involve a pedestrian or bicyclist, but people walking and bicycling account for more than 30% of traffic deaths
Why? Many disadvantaged communities have historically been more impacted by higher speed roads because of:
High density residential development next to high-speed roads, not connected to adjacent land uses, forcing activity to the busy road
More people reliant on walking, biking, and riding public transportation to get around
Lack of infrastructure to support walking, biking and public transportation (ex: sidewalk gaps and crossings spaced too far apart)
Taking Action on Traffic Safety with Vision Zero Central Florida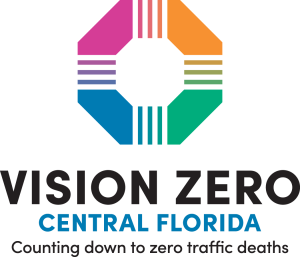 Vision Zero Central Florida's goal is simple: saving lives. Zero traffic deaths. Everyone should be able to travel safely around Central Florida without the fear of death or serious injury.
Eliminating deaths on our transportation system requires an ambitious, proactive method called the safe system approach, which includes working on safer roads, safer vehicles, safer speeds, addressing needs of all travelers, and strengthening post-crash care. All these elements work together to build layers of protection into the transportation system.
Vision Zero Central Florida will create a comprehensive Vision Zero Safety Action Plan for our three-county region (Orange, Osceola, Seminole), as well as additional action plans tailored for each county and city. This work is being funded by a $3.79 million Safe Streets and Roads for All federal grant.
Vision Zero is an international movement to reach zero traffic fatalities. Read more about Vision Zero initiatives across the United States at the Vision Zero Network.
What's In a Vision Zero Action Plan?
A Vision Zero Action Plan includes:
High Injury Network: Analyzing data to identify places on the transportation system with the highest risk for fatal and serious injury crashes so that we can focus on our most important problem areas.
Equity Component: Identifying and prioritizing efforts in disadvantaged communities that are disproportionately affected by traffic crashes.
List of Priority Streets and Intersections: Producing a list of feasible projects that have the most safety impact for the region.
Educational and Enforcement Programs: Identifying key behavioral changes needed to reduce crashes and methods for encouraging those changes.
Sustained Effort: Establishing a defined process and identifying an organization responsible for carrying out, updating, and monitoring progress.
Join Vision Zero Central Florida
Join us in this quest to zero deaths on Central Florida's roads. We can make progress and save lives in the fight for safety by working together and each doing our part. Sign up for Vision Zero email updates through the form below.

Vision Zero Email Sign-Up