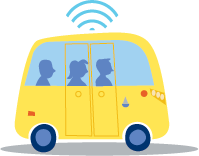 Advances in transportation keep coming, and Central Florida must continually be ready to take the next step into the future.
MetroPlan Orlando wants to help Central Florida stay focused on the road ahead and making the most of what technology has to offer. Our 2045 Plan emphasizes our goal: To use emerging transportation technologies to improve safety, efficiency, and system reliability.
We'll continue to lead regional commitment to technology solutions in transportation. We'll also encourage expansion of electric vehicle infrastructure and help our local government partners prepare for automated, connected, and electric vehicles.
Automated, Connected & Electric Vehicles: What's the Difference?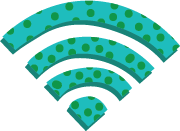 These technologies could be as transformative as the internet or cell phones. Even when only a small portion of Central Floridians have adopted them, travel patterns around the region could dramatically change. Here's how to tell the difference between these evolving technologies:
Automated vehicle (AV): Also called self-driving or driverless, an automated vehicle can drive itself with little or no human intervention.
Connected vehicle (CV): A vehicle equipped with wireless communication devices that allow it to share information with other vehicles, other objects, and road infrastructure.
Electric vehicle (EV): A vehicle powered by electricity stored in batteries. Two kinds are: 1) Battery Electric Vehicles, which don't have internal combustion engines and run solely on battery propulsion, and 2) Plug-In Hybrid Electric Vehicles, which run on a combination of batteries and motor fuel.
Intrigued and want to learn more? The fact sheet below offers a taste of what's in store. The possibilities are exciting, overwhelming and intimidating – all at once. It provides an overview of each technology, the trends for each, and potential implications for individuals, local governments, and MetroPlan Orlando:
Fact Sheet – Automated, Connected, & Electric Vehicle Technology
State & National Resources
Explore the links below to learn more about technology advancement in Florida and the nation: