OCPS, UCF, Busch and Company Recognized with Clean Air Awards
Posted on: June 8, 2015 in Air Quality & Environment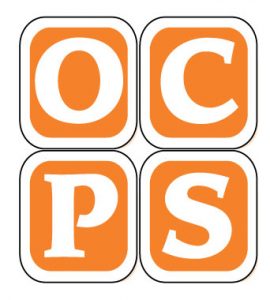 The 2015 Clean Air Award competition spotlighted success stories in air quality throughout the region during May – Clean Air Month. The Central Florida Clean Air Team presented three awards to regional organizations in various types of air quality activities.
Orange County Public Schools repeated as the top award winner, while UCF and a private family business received honorable mentions
Every year, MetroPlan Orlando and the Central Florida Clean Air Team give the award to an organization that demonstrates innovative or unique contributions to preserving our region's air quality. Because of the wealth of excellent entries in 2014 and 2015, Honorable Mention awards have been presented along with the 2015 Clean Air Award.
The winner of the 2015 Clean Air Award is the Orange County Public Schools (OCPS) Transportation Division. The district's Green Fleet Initiative avoided 10.6 million pounds of carbon dioxide emissions in the first eight months of the 2014-15 fiscal year, while saving the district more than $1.3 million — largely through reduced fuel use. The award was presented to OCPS team members during an event at the district's Hanging Moss Road transportation facility. Acknowledgement will also take place at a future OCPS Board meeting.
An Honorable Mention went to the UCF Combined Heat & Power Plant, which has increased energy efficiency 69% over conventional generation systems. We presented the award and toured this impressive facility, which was commissioned in 2013. An Honorable Mention also went to a private-sector submission, Busch and Company Resource Strategies Inc., a Central Florida firm that has worked with the trucking industry to curb harmful emissions and conserve fuel. Their award was presented at a meeting in the MetroPlan Orlando office.
Earlier in the year, 2015 Student Clean Air Awards were presented to Ranieh Rabbat of Leaders Preparatory School in Orange County and Adriana Hernandez-Fernandez of Teague Middle School in Seminole.
Find out more about the Clean Air Award here.
Congratulations and thanks to all our Clean Air winners for their work in supporting the region's air quality.