MetroPlan Orlando Board Elects Officers for 2022
Posted on: December 8, 2021 in MetroPlan Orlando Board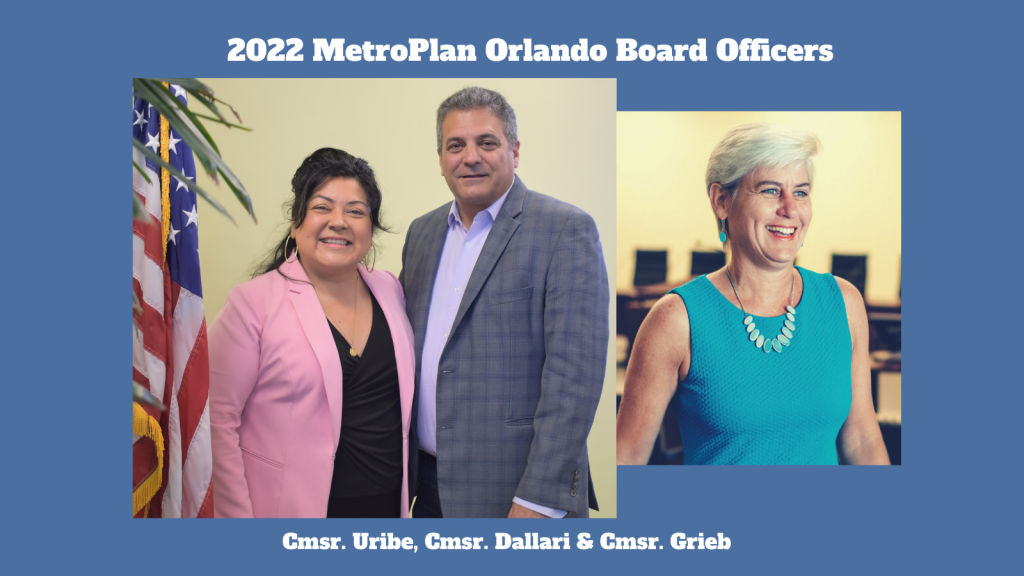 At its Dec. 8 meeting, the MetroPlan Orlando Board elected officers for 2022.
Orange County Cmsr. Mayra Uribe will serve as chairwoman of the board during the next year. She succeeds Osceola County Cmsr. Viviana Janer who served as chairwoman during 2021.
The 2022 Vice Chair will be Seminole County Cmsr. Bob Dallari. The board's Secretary/Treasurer will be Cmsr. Cheryl Grieb from Osceola County.
These officers will take over their duties with the first board meeting of the new year on Feb. 9, 2022.