Search for Next MetroPlan Orlando Executive Director Under Way
Posted on: March 27, 2018 in Jobs & Internships, MetroPlan Orlando Board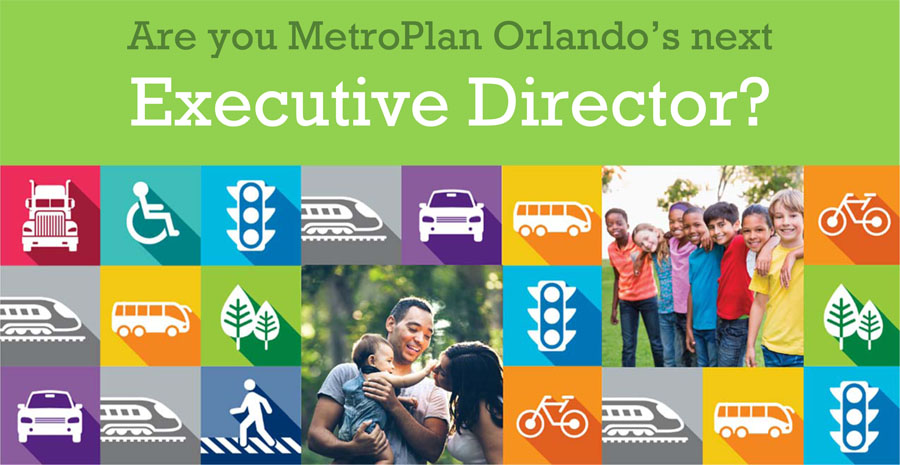 The MetroPlan Orlando Board's Personnel Committee is conducting a search for an Executive Director, to take over after Harry Barley retires from the organization's top position this summer. The search is being managed by Slavin Management Consultants, an executive search firm. The Executive Director works with board members, staff and regional partners to advance the transportation system in Orange, Osceola and Seminole counties.
Interested parties should contact Slavin Management Consultants by April 27. A recruitment profile, job description and application instructions can be found here.
The recruitment process laid out by the MetroPlan Orlando Board Personnel committee is available here.