MetroPlan Orlando Launches Updated Website
Posted on: January 12, 2017 in Public Involvement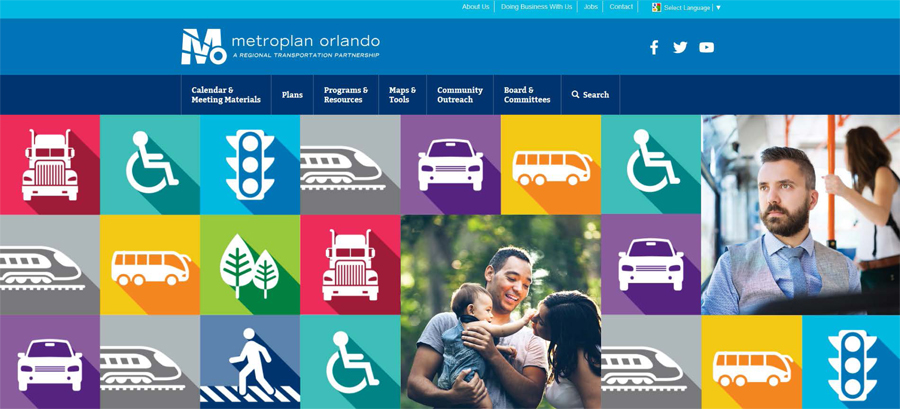 It's a new year, and we have a new website. You'll still find all the information and features you enjoyed on our previous site, but we've added some things and rearranged our information so it's easier to use. We now have .org in our site name and email addresses, which we think suits our role as a leading source for transportation planning information in Central Florida.
After you've had a chance to look through the site, we hope you'll let us know what you think. Please take a few minutes to fill out our short survey and give us your impressions. You can access the survey here.
Take a look at what you'll find on the new site:
Enjoy! We welcome your thoughts on our new site, so we hope you'll share them with us. If you have concerns or questions about using the new site, contact: Cynthia Lambert or Mary Ann Horne in our Public Affairs Department.