MetroPlanOrlando.gov Enhances Security and Gives Our Website a Fresh Look
Posted on: August 19, 2023 in Public Involvement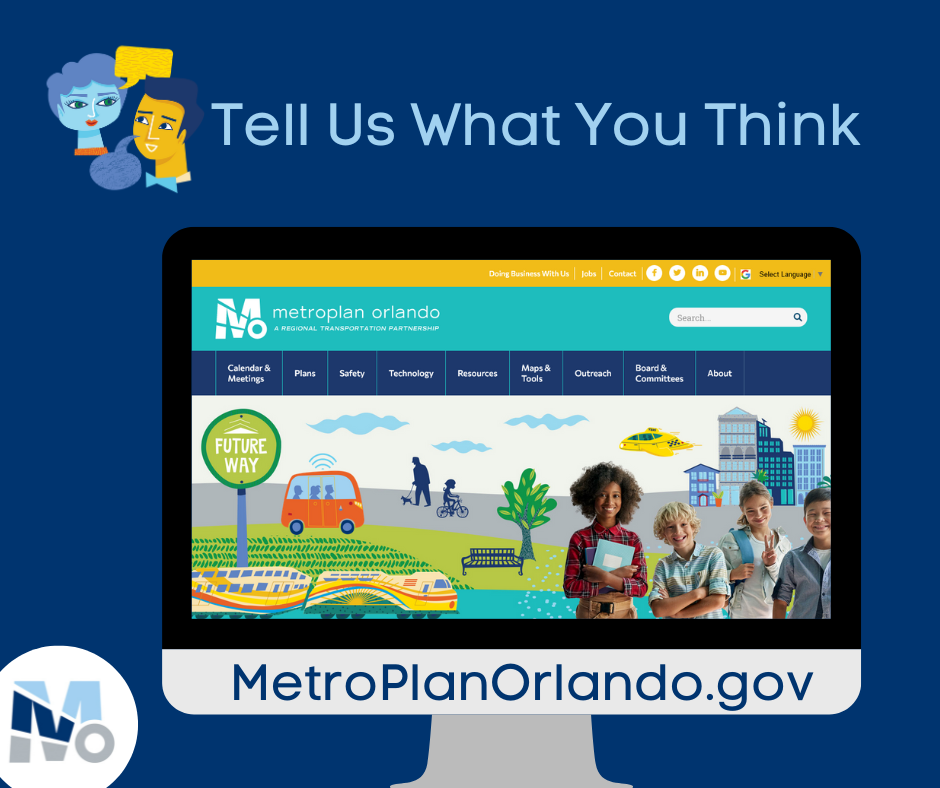 Transportation is changing rapidly, and MetroPlan Orlando is making some changes of its own to keep pace.
Most importantly, we are changing our web address to MetroPlanOrlando.gov. The ".gov" domain name is in keeping with our identity as a government agency and is consistent with the websites of many of our partners. This change is also a good security move – for you and for us:
Using a .gov domain shows an organization is official. Members of the public don't have to guess whether our site or emails are genuine.
The .gov domain registration process is rigorous to ensure safety. Extra steps in how accounts are authenticated and loaded mean data on our site is always safe, and viewers' privacy is protected.
More than six years ago, when our website was last updated, that designation was not available to us. If you type our former web address in by mistake, don't worry. It will still lead you to us.
New Appearance
We're also adopting a new branding look that reflects the modern, dynamic, and diverse region we serve. Our MetroPlan Orlando logo remains the same, but we're giving everything else a fresh appearance in keeping with our mission as a forward-looking organization. We are using brighter, colors and images that mix photos and illustrations to support our brand. You will see this new look in all our print and digital materials.
The new MetroPlanOrlando.gov includes better-organized content, new features, and enhanced focus on safety and technology. The website will offer the same comprehensive calendar, in-depth information about our organization and plans, and a host of digital maps and tools, along with other resources. Among the new offerings:
A section on Safety that reflects our  commitment to preventing deaths and injuries in the transportation system, across our three counties
A section on Technology that acknowledges the dizzying speed of developments in this part of our industry and outlines MetroPlan Orlando's plans to keep up with these innovations in Central Florida
A convenient summary of the region's transportation developments in a Partner News feature, which is accessible from the homepage and highlights happenings from our local government and agency partners.
Give Us Your Opinion
Please check out what's new at MetroPlanOrlando.gov and let us know what you think about our revamped website and new branding. You can take our 2-minute survey here: https://www.surveymonkey.com/r/NewMPOLook.