Rock Springs Road & West Orange Trail Route Alternatives Survey Now Open
Posted on: January 28, 2022 in Complete Streets, Public Involvement, Public Meetings
The first virtual public meeting for the Rock Springs Road and West Orange Trail Extension Studies garnered a lot of feedback and questions from the public on January 27. A live presentation of the route alternatives for both studies was given and attendees were able to engage with the study team during a lively Q&A session.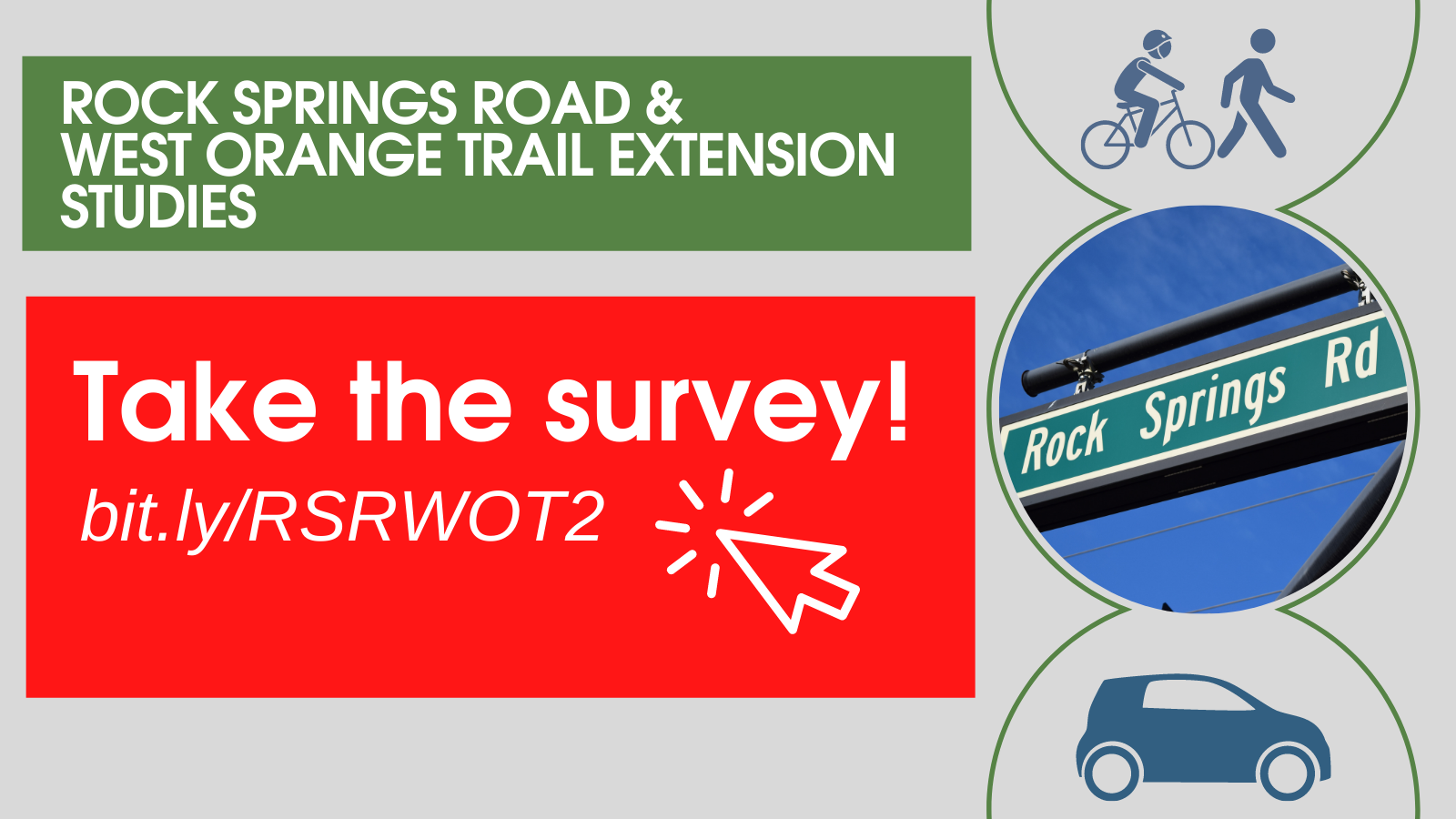 The study, which will continue until the end of 2022, is ongoing and public participation has been an important part of the process from the beginning. Click on the link in the red banner to watch a short explanation video about the proposed route alternatives and take the survey. The survey will be open until February 28, 2022.
Participation in the virtual space continues to open doors for many people who want to weigh in on their preferred route alternatives, but from the comfort of their own home. Click on the link below to visit the virtual meeting room and explore study maps, all the meeting documents, and the full-length meeting recording at your own pace.

If you would also like to learn more about the study and sign up for email updates, visit the study page. Which routes do you prefer? Let us know.