Survey Opens for 10th Street Study in St. Cloud
Posted on: April 7, 2021 in Complete Streets, Public Involvement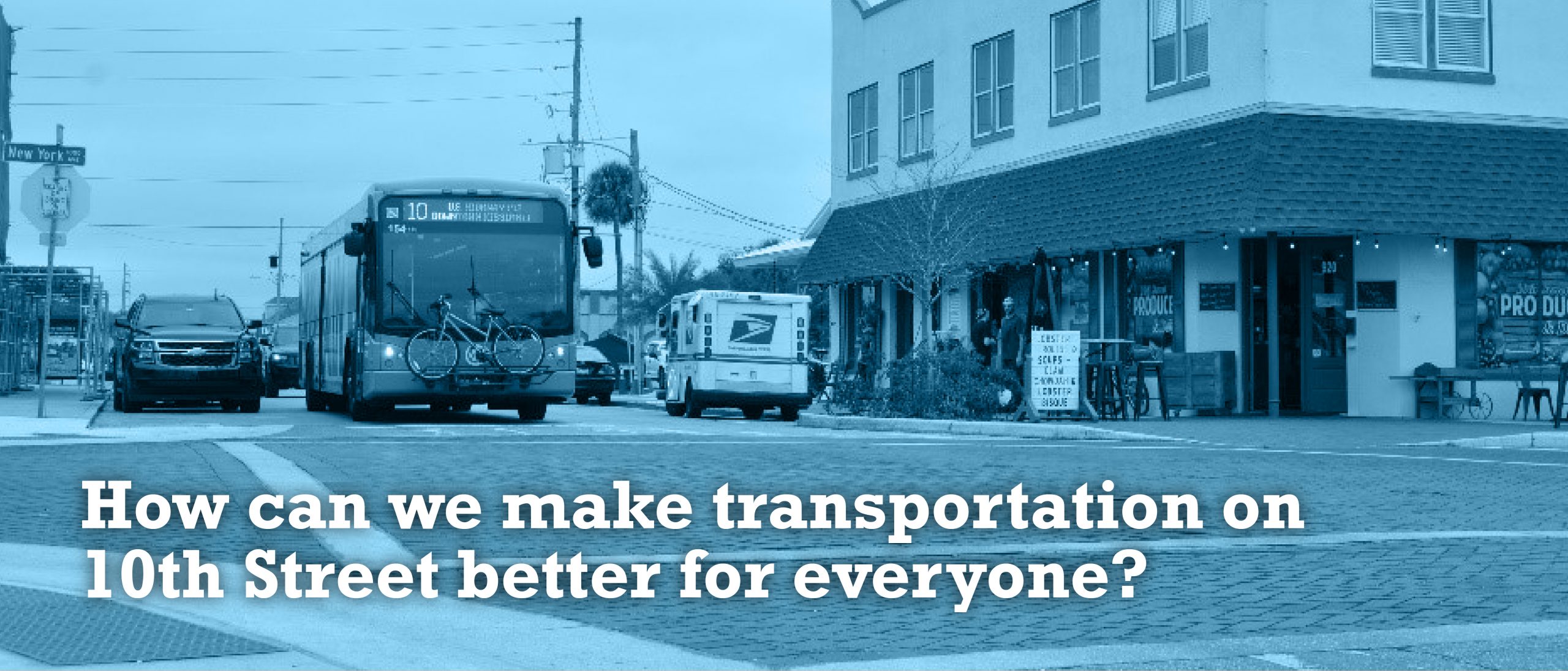 Do you walk, bike, take the bus, or drive down 10th Street in St. Cloud? The survey is now closed, but study updates will be given as information becomes available.
The 10th Street Study seeks to enhance the travel and safety of residents and visitors on this important east-west connector in St. Cloud, from US 192 to South Narcoossee Road. The study will be complete in June 2022 and is a partnership of MetroPlan Orlando, the City of St. Cloud, and Osceola County. Potential modifications that will be examined include sidewalks and crosswalks, bicycle facilities, landscaping, drainage and lighting.
Public input from the survey will help the study team make transportation better on 10th Street. To sign up for updates and to learn more about the study, visit MetroPlanOrlando.gov/10thStreetStudy.
About MetroPlan Orlando
MetroPlan Orlando leads transportation planning efforts in Orange, Osceola, and Seminole counties. We coordinate closely with elected officials, industry experts, and the community to shape a future system that offers travel options. As the metropolitan planning organization for Central Florida, we also set priorities and determine how federal and state transportation dollars are spent in the region.
About the City of St. Cloud
St. Cloud is a vibrant and progressive community that embraces its unique history while offering an exceptional destination to live, work, and play.
About Osceola County
Osceola County was created in 1887 and is a 1,506-square-mile area that serves as the south/central boundary of the Central Florida greater metropolitan area. Osceola County's two incorporated cities include Kissimmee and St. Cloud. Osceola County Commissioner Viviana Janer currently serves as the chairwoman of the MetroPlan Orlando Board.