MetroPlan Orlando Requests Quotes for Graphic Design and Videography Services
Posted on: October 6, 2021 in RFPs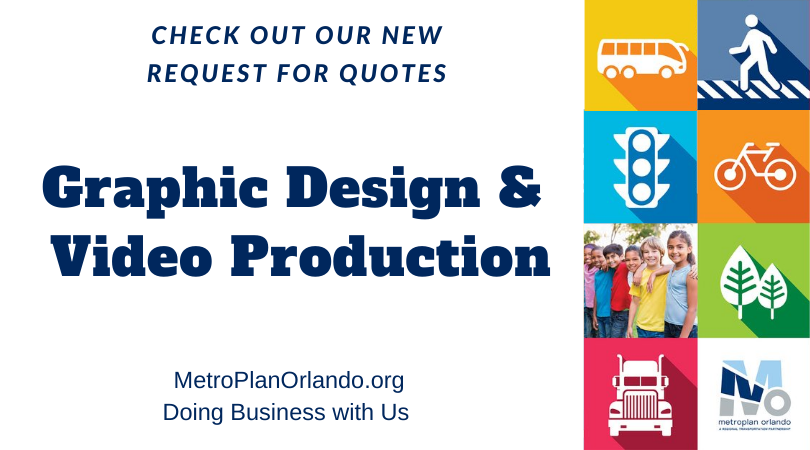 MetroPlan Orlando is seeking qualified consultants for two contracts: Graphic Design and Videography. These consultants will provide work on an as-needed basis under three-year contracts.
Quote packages and samples of work pertaining to both contracts must be submitted digitally. All quote packages for both contracts must be received by Thursday, November 4 at noon.
Questions should be directed to rfp@MetroPlanOrlando.gov , no later than noon, Wednesday, October 27, 2021.
For more information, see the complete RFP documents in the Doing Business with Us section.