Volunteer Position Open on Transportation Disadvantaged Local Coordinating Board
Posted on: September 18, 2018 in Transportation Disadvantaged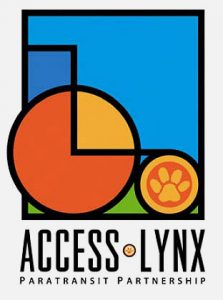 The Transportation Disadvantaged Local Coordinating Board (TDLCB) currently has an open position for a member to represent the elderly (over age 60).
Persons interested in this volunteer position should fill out the online application by close of business Friday, Oct. 19, 2018. Find the TDLCB Membership Application here.
Alternatively, you can print the form and send it by Oct. 19 via email to TDLCBapplication@MetroPlanOrlando.gov or by mail to:
TDLCB Application
c/o MetroPlan Orlando
250 S. Orange Ave., Suite 200
Orlando, FL 32801
The TDLCB coordinates transportation needs of the physically challenged and economically disadvantaged. Composed of representatives from local governments and transportation providers, as well as private citizens, the primary responsibility of the group is to evaluate service provided by the local Community Transportation Coordinator (CTC) for the three-county area — LYNX.
The TDLCB reviews both price and service levels, safety concerns, eligibility and other pertinent issues. MetroPlan Orlando serves as staff for the TDLCB. Click here to learn more about the group.