MetroPlan Orlando Bike Ride Supports Coast-to-Coast Trail Completion
Posted on: May 11, 2013 in MetroPlan Orlando Board, Transportation News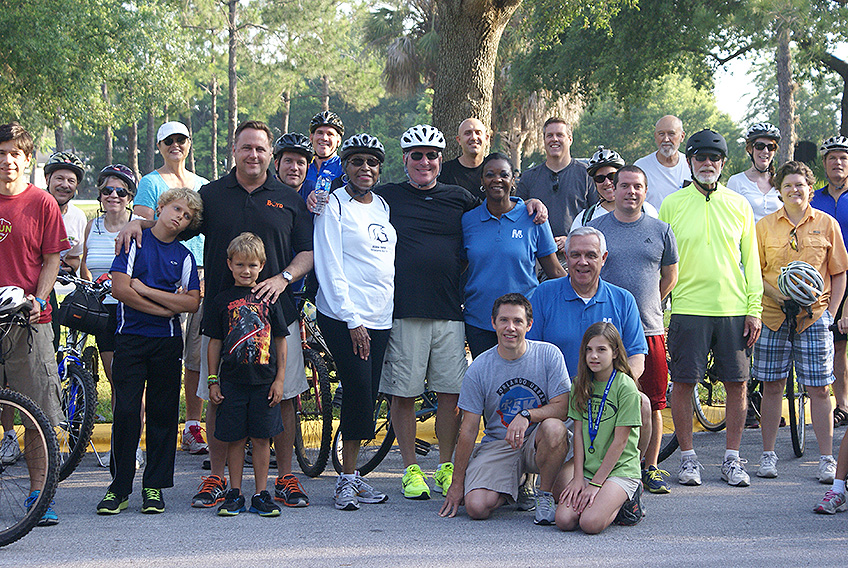 The Florida Legislature has approved a budget containing $50 million in transportation funds to complete a continuous trail called the Coast-to-Coast Connector. The governor must now decide whether he will support or veto funding for the project. He has 30 days to make a decision after the bill is transmitted to his office.
The MetroPlan Orlando board took action at its May 8 meeting to convey its official support of the Coast-to-Coast Connector to the governor via letter. On May 11, board and committee members led about 50 people in a ride to support the project. The ride ended with a program on the transportation, economic and health benefits of trails.
Board and committee members rode the West Orange Trail to showcase the benefits of Central Florida's trail system. See more photos from the May 11 ride here.
UPDATED ON 5/20/2013:  Gov. Rick Scott vetoed the $50 million budget item for the Coast-to-Coast Connector, saying the trail "can be built incrementally and consistent with a prioritization of gaps in the existing trail system."  MetroPlan Orlando will continue working on projects that will improve connections among the trails in our three-county region and will support efforts to close the gaps in our state trail system.