MetroPlan Orlando Board Approves 2045 Plan, Elects 2021 Officers
Posted on: December 9, 2020 in MetroPlan Orlando Board, Metropolitan Transportation Plan (MTP), Transportation News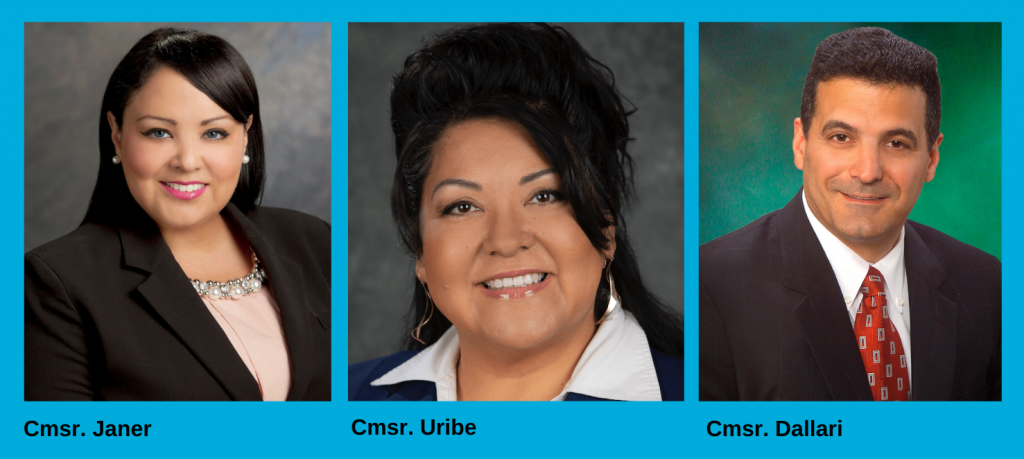 At its Dec. 9 meeting, the MetroPlan Orlando Board adopted the Metropolitan Transportation Plan for the year 2045 and elected officers for 2021.
Osceola County Cmsr. Viviana Janer will serve as chairwoman of the board during the next year. Vice Chairwoman will be Orange County Cmsr. Mayra Uribe. The board's Secretary/Treasurer will be Cmsr. Bob Dallari from Seminole County. These officers will take over their duties with the first meeting of the new year on Feb. 10, 2021.
The 2045 Plan, which has been in development for more than a year, is the long-term vision for how Central Florida's transportation system will grow. MetroPlan Orlando assembled a series of technical reports and took comments from the public and partner agencies to produce the draft version of the plan. You can see the final documents and learn more about the plan here.
The 2045 Metropolitan Transportation Plan identifies current and future needs based on several factors. The plan is updated every five years to reflect the changing dynamics of the three-county region. Projects must be included in the plan to receive federal funding.
If you have questions about the 2045 Plan, please contact us at MTP@MetroPlanOrlando.gov.