Central Floridians Weigh In On Connected and Automated Vehicle Readiness
Posted on: December 10, 2019 in Public Involvement, Transportation & Technology, Transportation News, Transportation Systems Management & Operations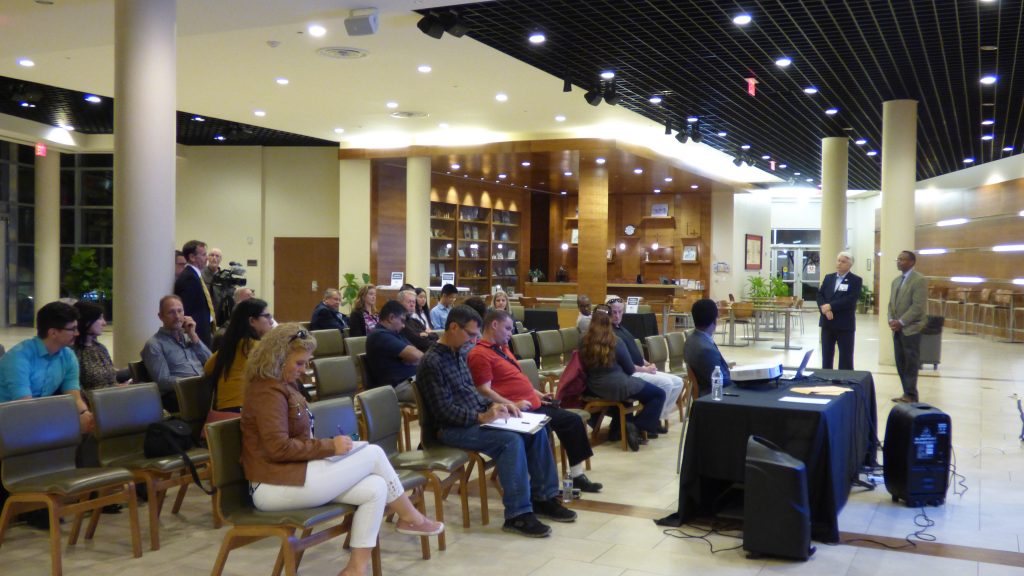 Attendees at a recent series of workshops showed interest and enthusiasm for Connected & Automated Vehicles (CAVs), while voicing some concerns about the region's readiness for the technology on public roads.
Three Connected & Automated Vehicle (CAV) Readiness Study Workshops – one each in Orange, Osceola and Seminole counties – were aimed at increasing awareness of CAVs and how they may affect transportation planning. MetroPlan Orlando is conducting a study on CAV readiness in the region, and identifying opportunities for public and private sector relationships is a key component. For more information about the study, click here.
The workshops provided opportunities for questions and comments on CAV issues, and a 10-question survey asked for opinions about riding in CAVs, safety concerns, policy concerns, and how CAVs could impact the region. As part of the formal presentations, attendees also participated in live polling sessions.
Attendees at the workshops showed a generally favorable opinion of CAVs. However, they expressed some safety, privacy and data security concerns. They identified vehicle technology development, workforce training, and data storage as some of the biggest challenges in the region as CAVs emerge on public roads. They also suggested prioritizing funding for CAVs (and public information about them), as well as creating a cross-agency consortium to share knowledge and help ensure CAV testing and pilot programs are deployed equitably in urban and rural areas.
Other topics discussed at the presentations included:
• How CAV technology might impact those who drive older vehicles
• Whether CAV technologies will be standardized
• How to ensure bicycle and pedestrian safety
• Insurance industry issues and considerations
• Needs for road striping and maintenance
• Local jurisdictions' considerations with respect to preparing for CAVs
Next steps for the project team include evaluating the input received at the workshops. This data will help in making recommendations for how MetroPlan Orlando can work with regional partners to prepare Central Florida for the arrival of CAVs on public roads.