Transportation Think-In Gets Community Conversations Started
Posted on: February 15, 2018 in Transportation News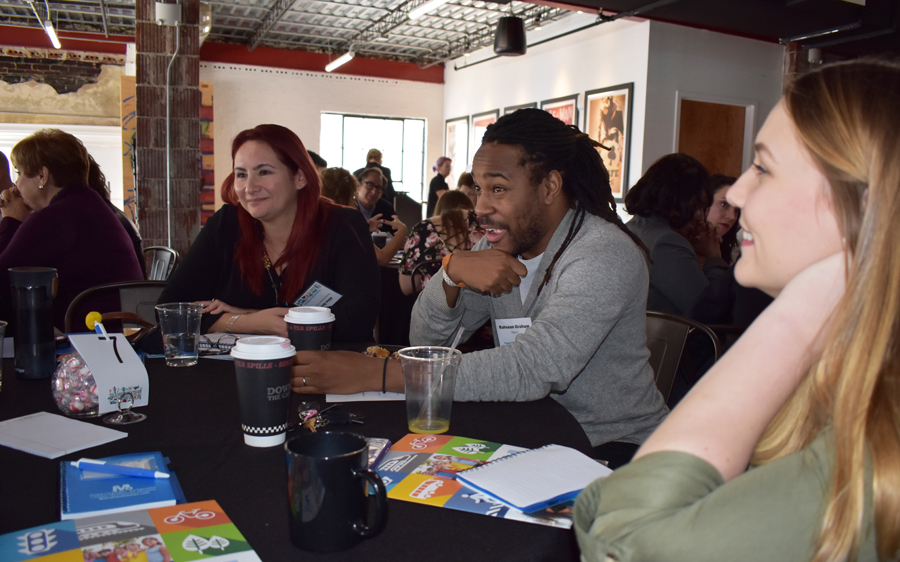 UPDATE 3/21/18: We now have posted the full report from the Transportation Think-In. Check it out to learn more about how we are thinking deeper on transportation, health and sustainability. Learn more here.
We recently asked about 60 community leaders to discuss how transportation can support health, environmental sustainability, and resiliency in Central Florida. They had a lot of ideas, which made for a lively day of sharing and brainstorming.
Transportation Think-In: Making 2045 Healthy, Sustainable and Resilient was part of a project funded by the Federal Highway Administration. Held at Ace Café Orlando, the Transportation Think-In kicked off MetroPlan Orlando's efforts to have ongoing conversations with non-transportation partners about major regional issues, such as health and sustainability.
Osceola County Commissioner Cheryl Grieb, who serves as the MetroPlan Orlando Board Chairwoman, got the day started discussing the need for our rapidly growing region to be proactive about the future. Karen Leone de Nie from the Federal Reserve Bank of Atlanta gave the keynote presentation and urged deeper thinking into why transportation is important to our communities. Her insights on how transportation, housing, health, philanthropy, and other areas come together led to discussions among participants.
MetroPlan Orlando staff is still analyzing notes from each table of participants, to document the day's conversations. Here are a few suggested steps toward a better future:
Explore relationships with housing, workforce development, and public transit
Determine policy changes needed
Identify new revenue sources and better coordinate among existing sources
The Transportation Think-In is expected to lead to follow-up conversations, along with several reports covering ideas that came out of the discussions and proposed action the region can take to commit to health and sustainability. The fact sheet below offers a brief summary of the event.