2022 Notes on the Future Annual Report Offers a Look at What's Ahead
Posted on: December 14, 2022 in Newsletters, Public Involvement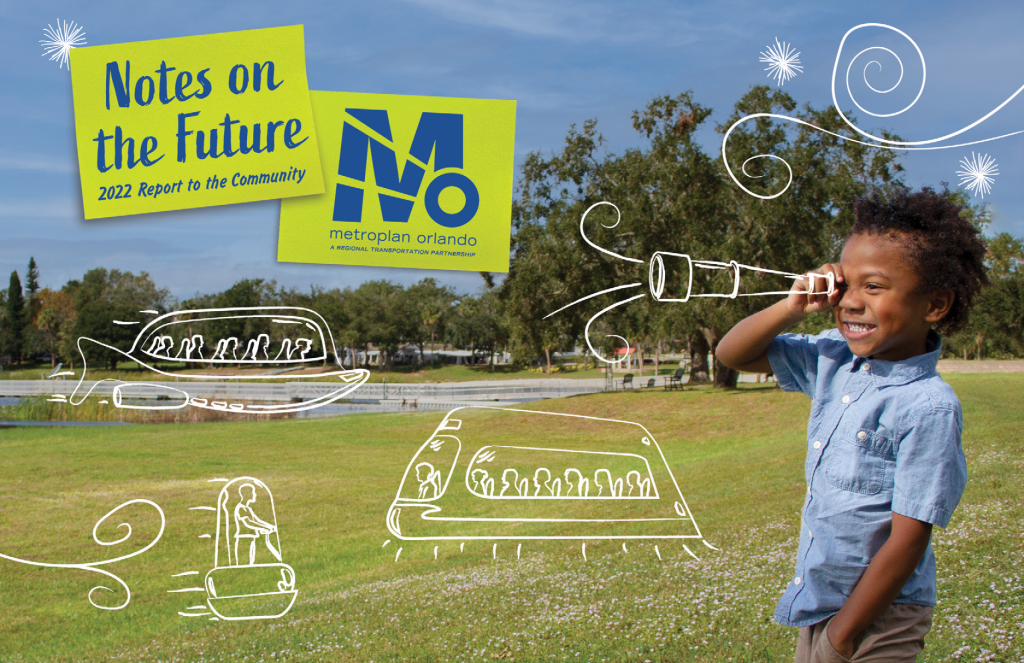 MetroPlan Orlando's new annual report, Notes on the Future, highlights developments in regional transportation, as a starting point for the next wave of change.
You can read the 2022 Report to the Community here. If you have questions about the annual report — or if you would like a free printed copy  – please email us at PR@MetroPlanOrlando.gov.
The slim, 20-page book recaps areas of progress in MetroPlan Orlando's major focus areas, including safety, technology, access, and outreach. It provides resources for more information and ways to add your voice to regional transportation decisions.
The report also includes a link to a video message from MetroPlan Orlando Board Chair Mayra Uribe, outlining some of the region's most recent transportation successes. You can view the video message here.
We hope our Notes on the Future will help you think about where we're going in Central Florida.